The only livestock exhibition and meat and dairy industry in Central Asia
One of the most attended and widely publicized events in Kazakhstan aimed at the sustainable development of the agricultural industry and the introduction of modern technologies in the agro-industrial complex KazFarm-2023
The only way to keep the state in a state of independence from anyone is agriculture. If you have at least all the riches of the world, if you have nothing to eat, you depend on others.
Ministry of Agriculture of the Republic of Kazakhstan
Federal Ministry of Food and Agriculture
German Mechanical Engineering Association
Company group
Rostselmash
The business program of the exhibitions is always rich: from presentations and animal auctions to business missions and signing memorandums between domestic and foreign companies.
During the exhibition, the Exclusive Partner holds an anniversary republican congress of members of the chamber and business partners, with visits to farms, seminars and master classes in animal husbandry methods.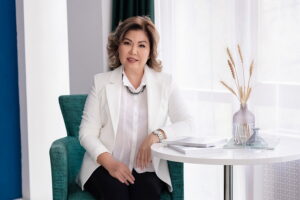 The KazAgro/KazFarm 2022 exhibition will traditionally open its doors on October 12-14. The exposition will occupy the entire area of the EXPO center - 20,000 square meters. Here participants and visitors will be able to find…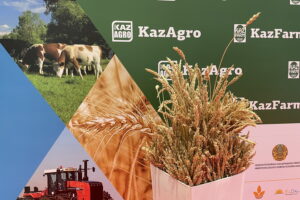 On October 12, in Astana, within the framework of the international exhibitions KazAgro/KazFarm-2022, the conference "AGROTRENDS - preservation of soil fertility, organic agriculture, climate-friendly production", …